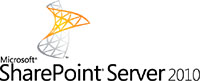 Bringing the best out of your SharePoint solution is something we are particularly good at and we've helped a few well known brands do exactly this.
Why, though, might you consider giving your SharePoint solution a good make-over? Well for instance:
You may have a SharePoint site that is underperforming and needs some modernising.
You may be looking for more uptake from your staff in terms of site usage or contribution.
You may be looking to bring a particular site or collection of sites more under your corporate brand and therefore require some custom templates rather than the standard out-of-the-box solution.
We take our solutions far beyond just the visual elements of rebranding a SharePoint site. We also take the time to discuss your content requirements and also the level of SharePoint expertise your content authors have. Our design and implementation strategy is then based around delivering exactly what you need knowing that it will work 100% for you.
---
View our Portfolio
Take a look at some of our recent works in our portfolio.
---
Would you like to get in touch?
Call us now on: 0845 468 0616, or fill in our contact form and we will be delighted to chat with you.
---
Website development
Other services